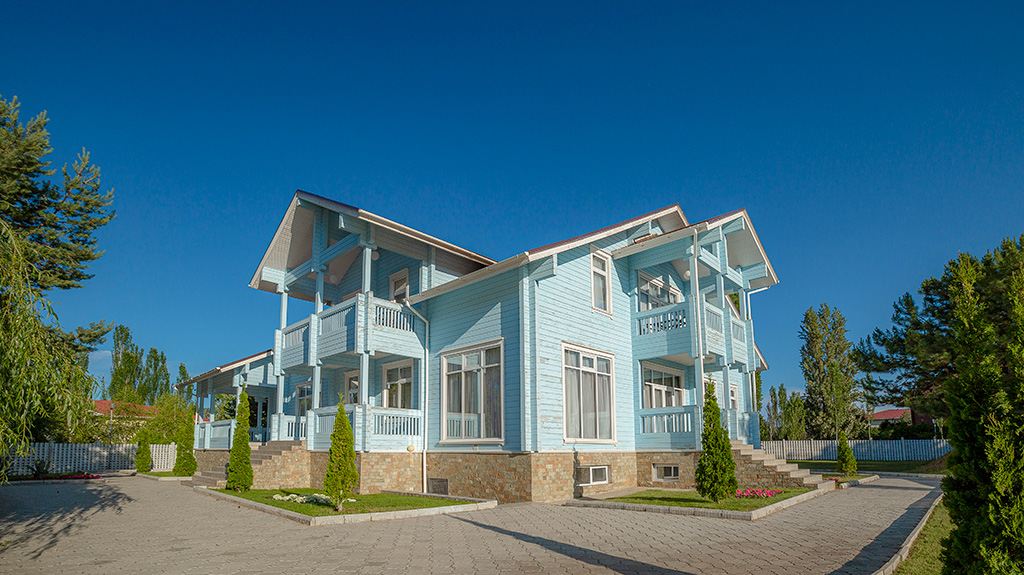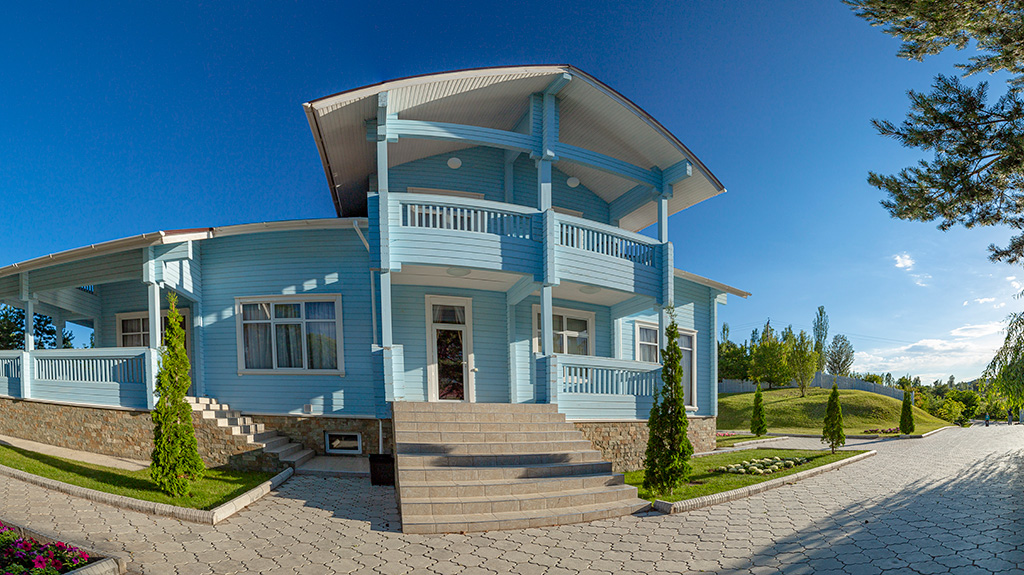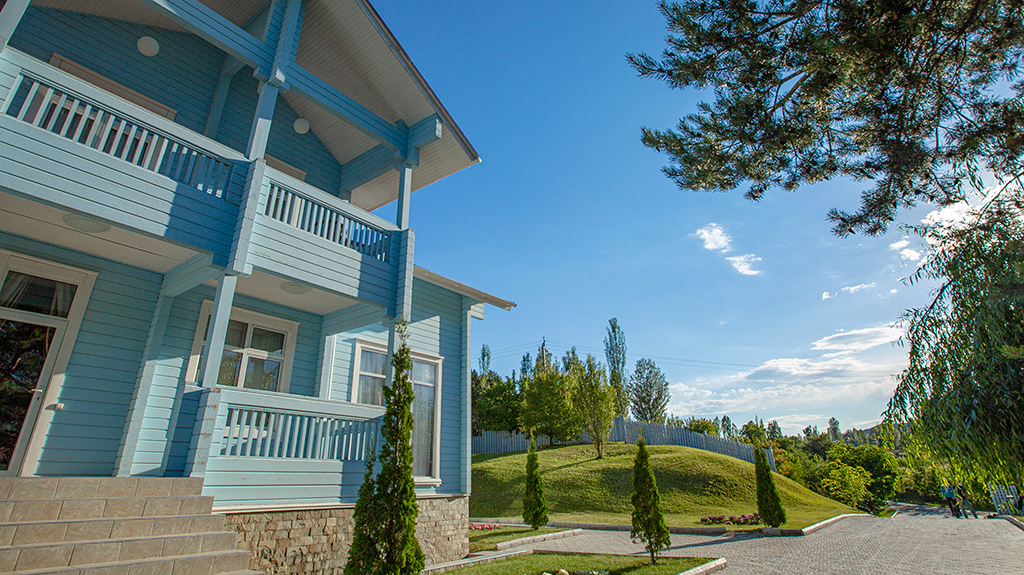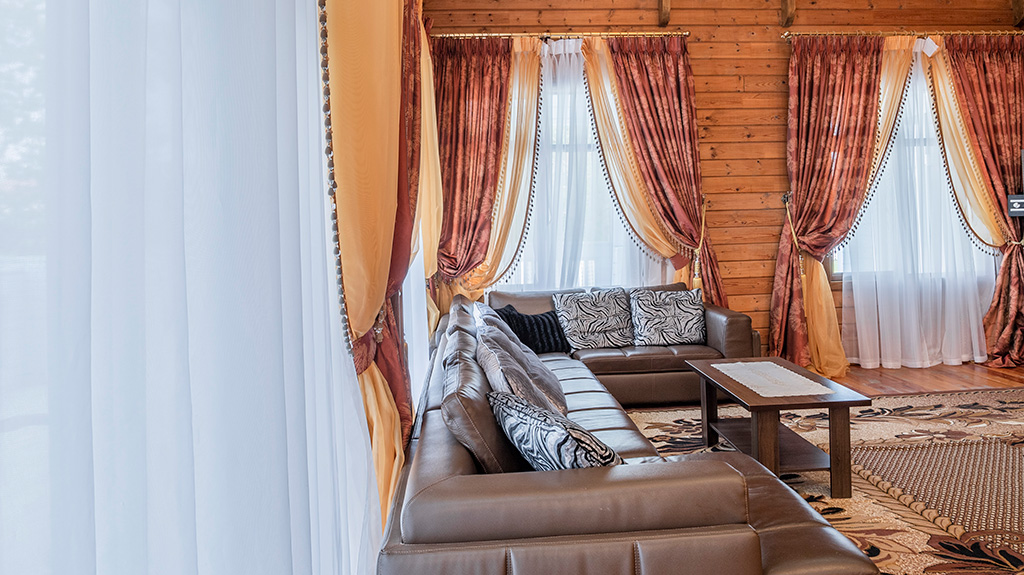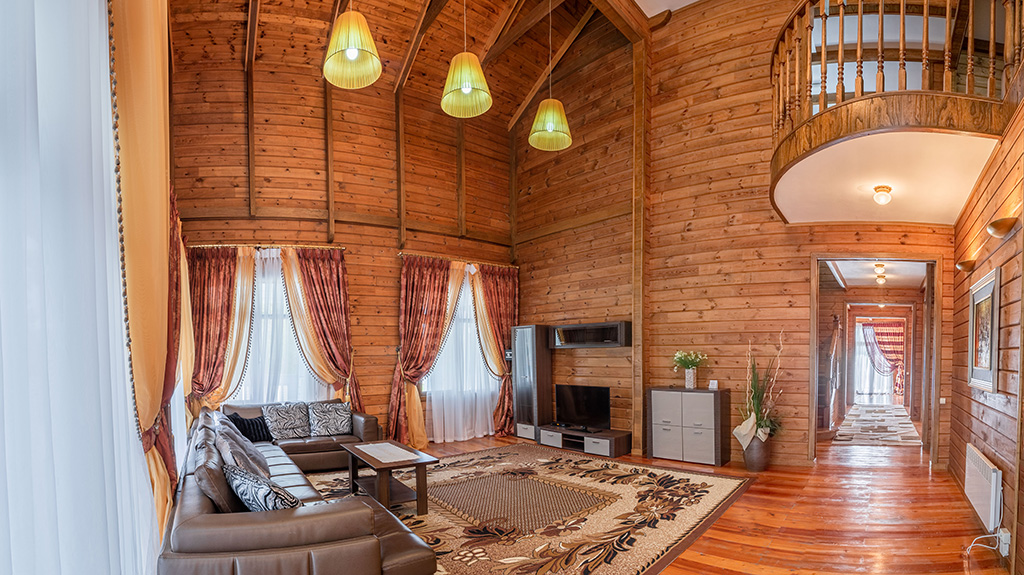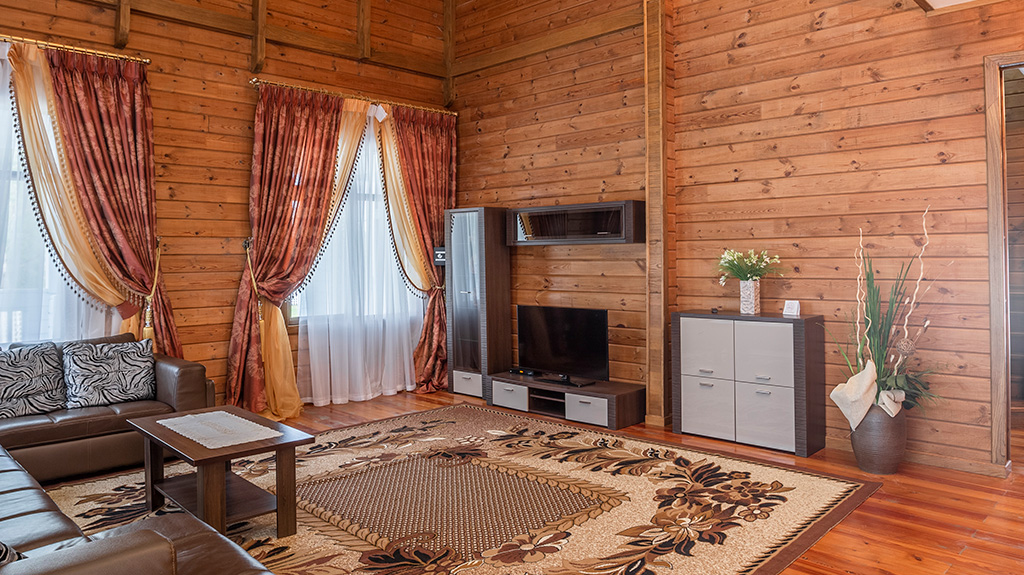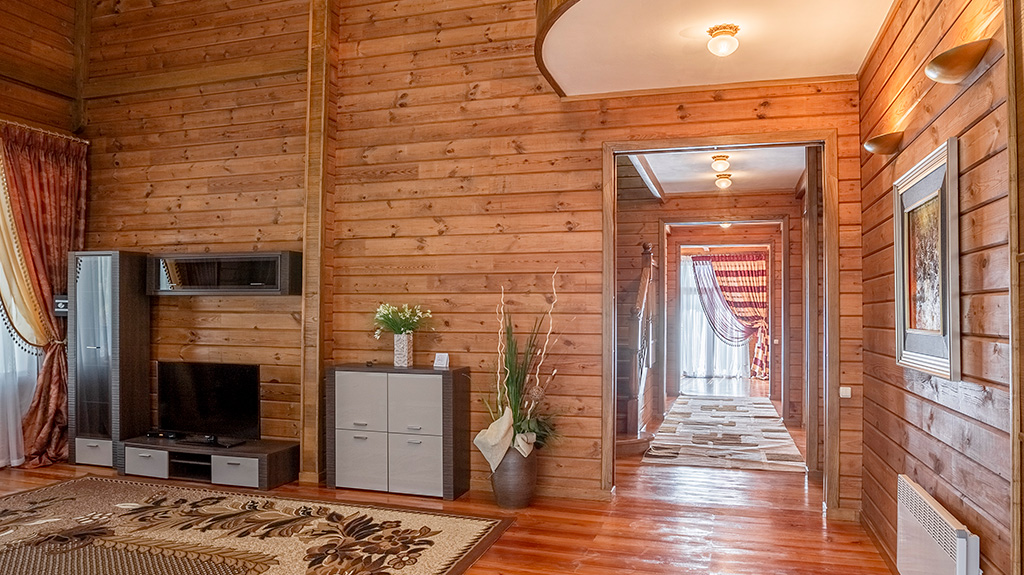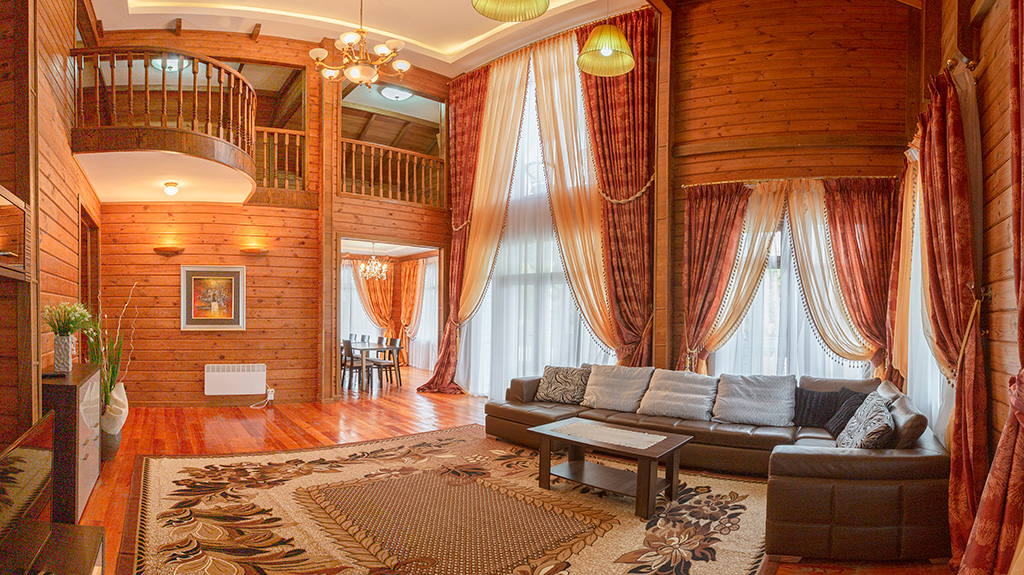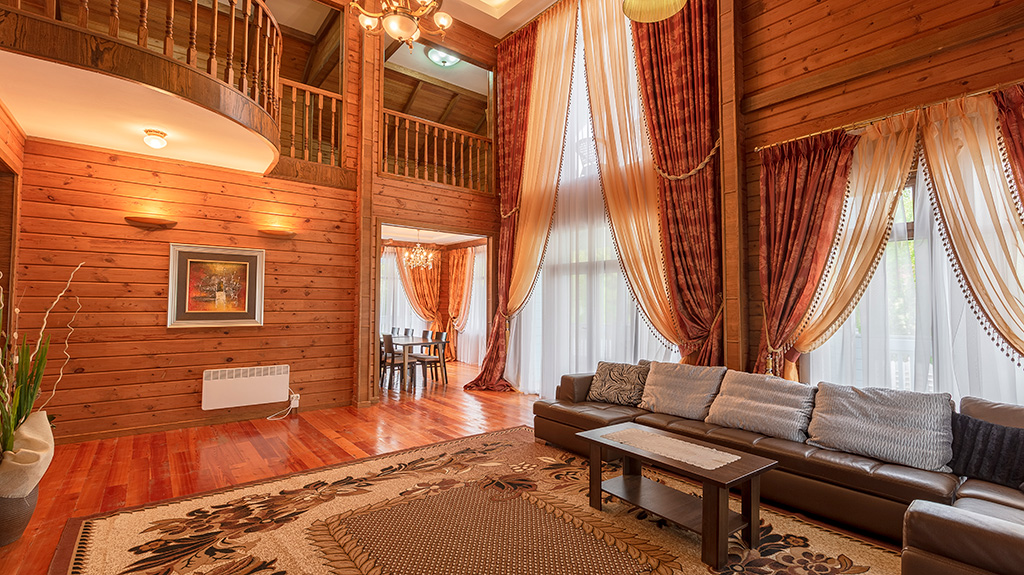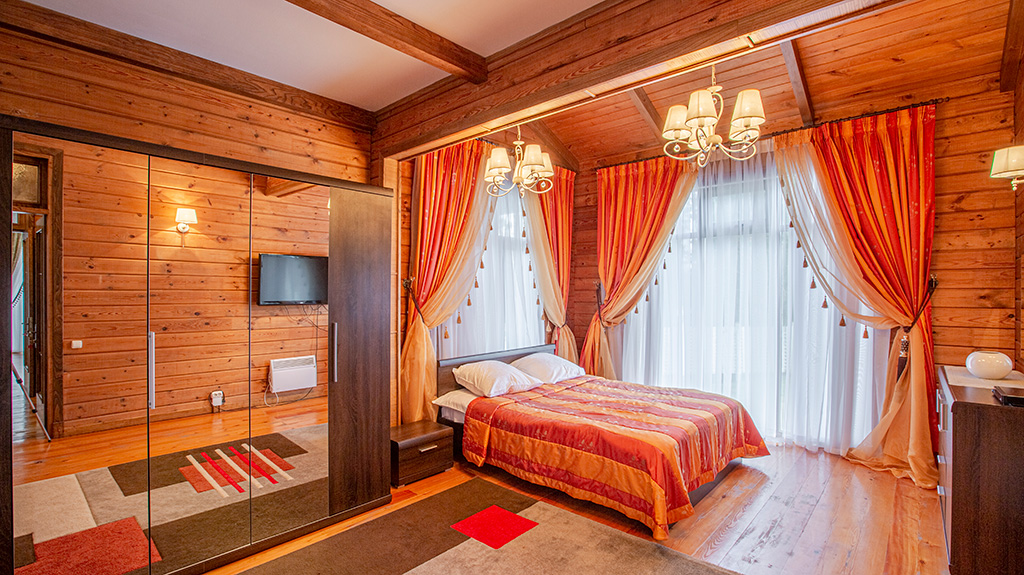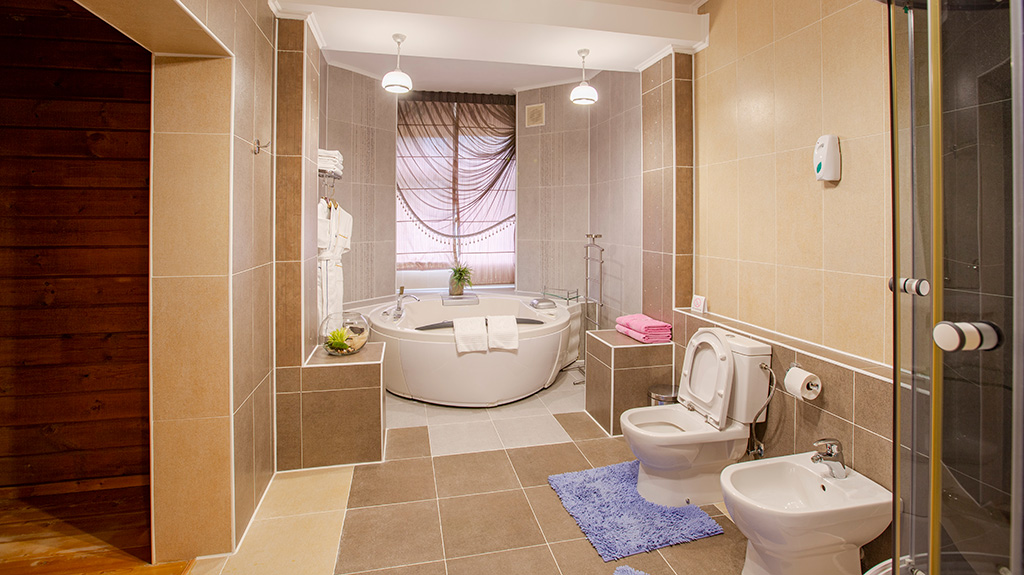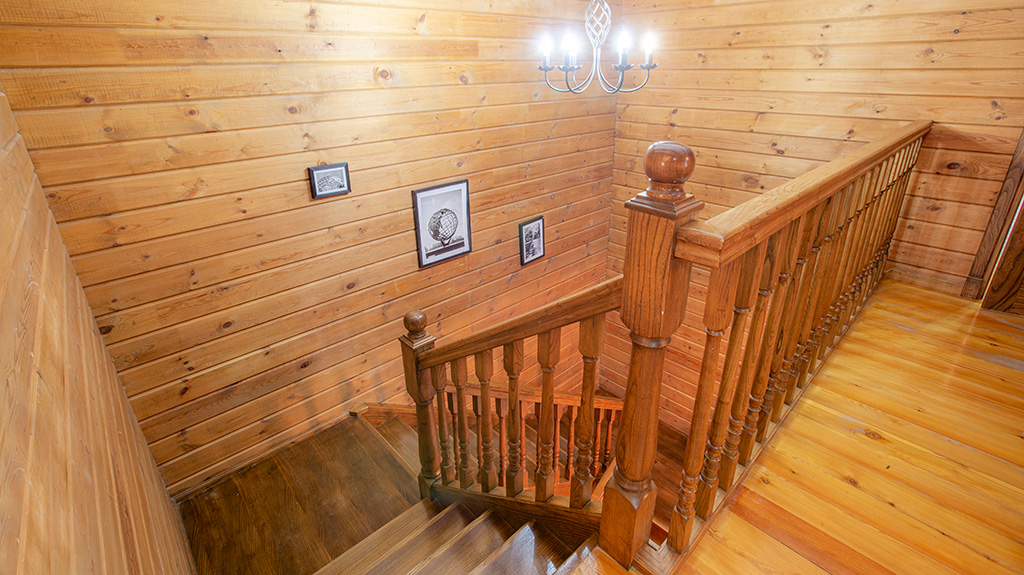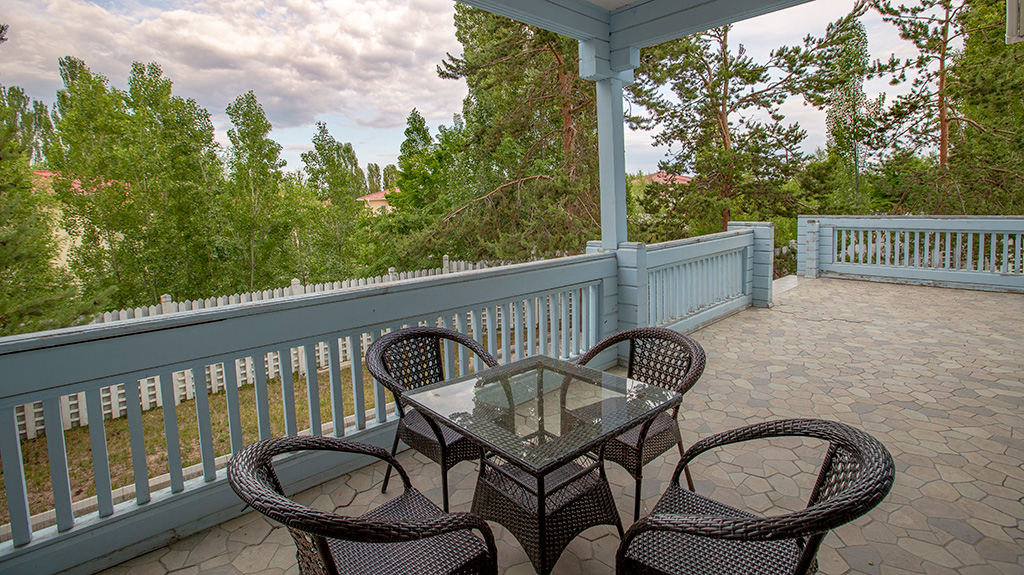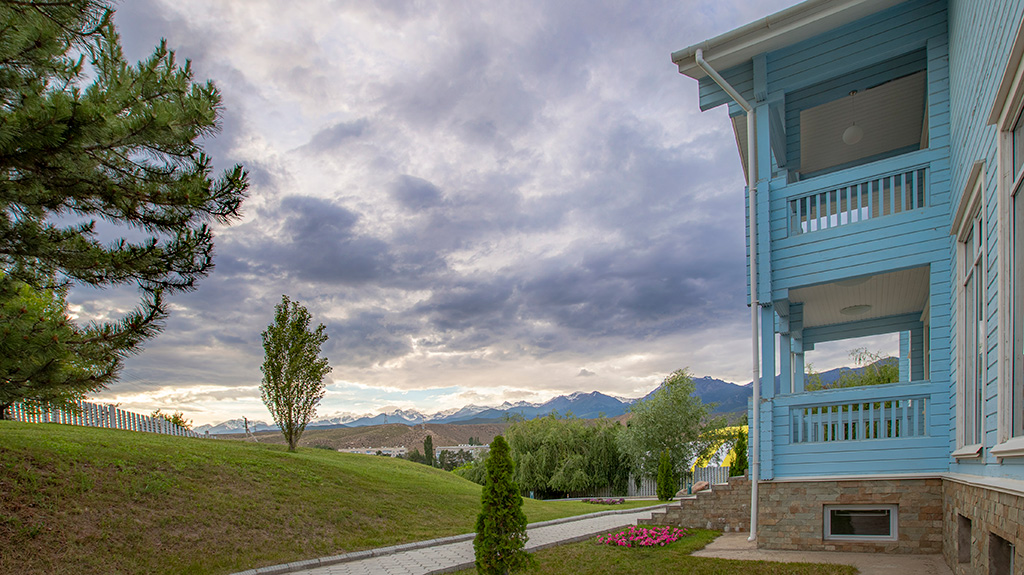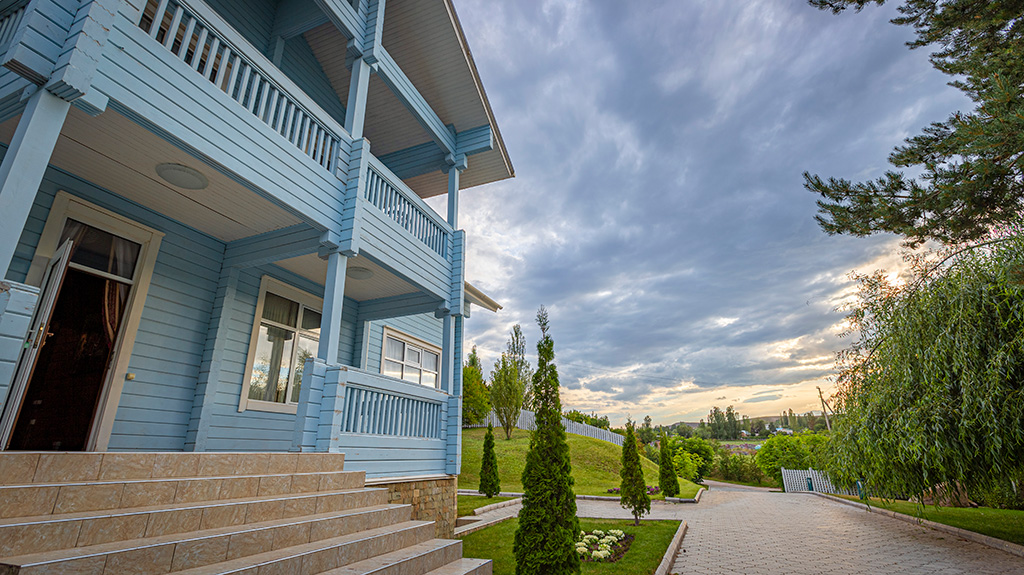 31 500 som / 360 $
In spacious cottages (townhouses) you will experience exceptional comfort in an atmosphere of complete privacy and relaxation.
All townhouses are equipped with TV with multichannel satellite system and wireless Internet (Wi-Fi).
The rooms have two bathrooms, a guest bathroom, bathroom accessories, bathrobes, slippers, a safe, and sets of towels.
The area of wooden houses: 500 and 470 sq. m.
Two separate wooden houses. The apartments are located in a separate secluded place that rises above the entire territory of the Aurora Plus hotel.
The presidential suite has living rooms with a fireplace, a kitchen, a dining room, bedrooms, a terrace with rattan furniture. Each bedroom has its own bathroom. The basement floor provides comfortable rooms for the staff.
A special service is provided for guests, electric car at full disposal for the entire period of stay, daily cleaning.